Finteza has launched a Telegram channel Finteza Analytics to talk about web analytics, including such topics as increasing conversion, dirty traffic, website speed, e-Commerce optimization, and much more.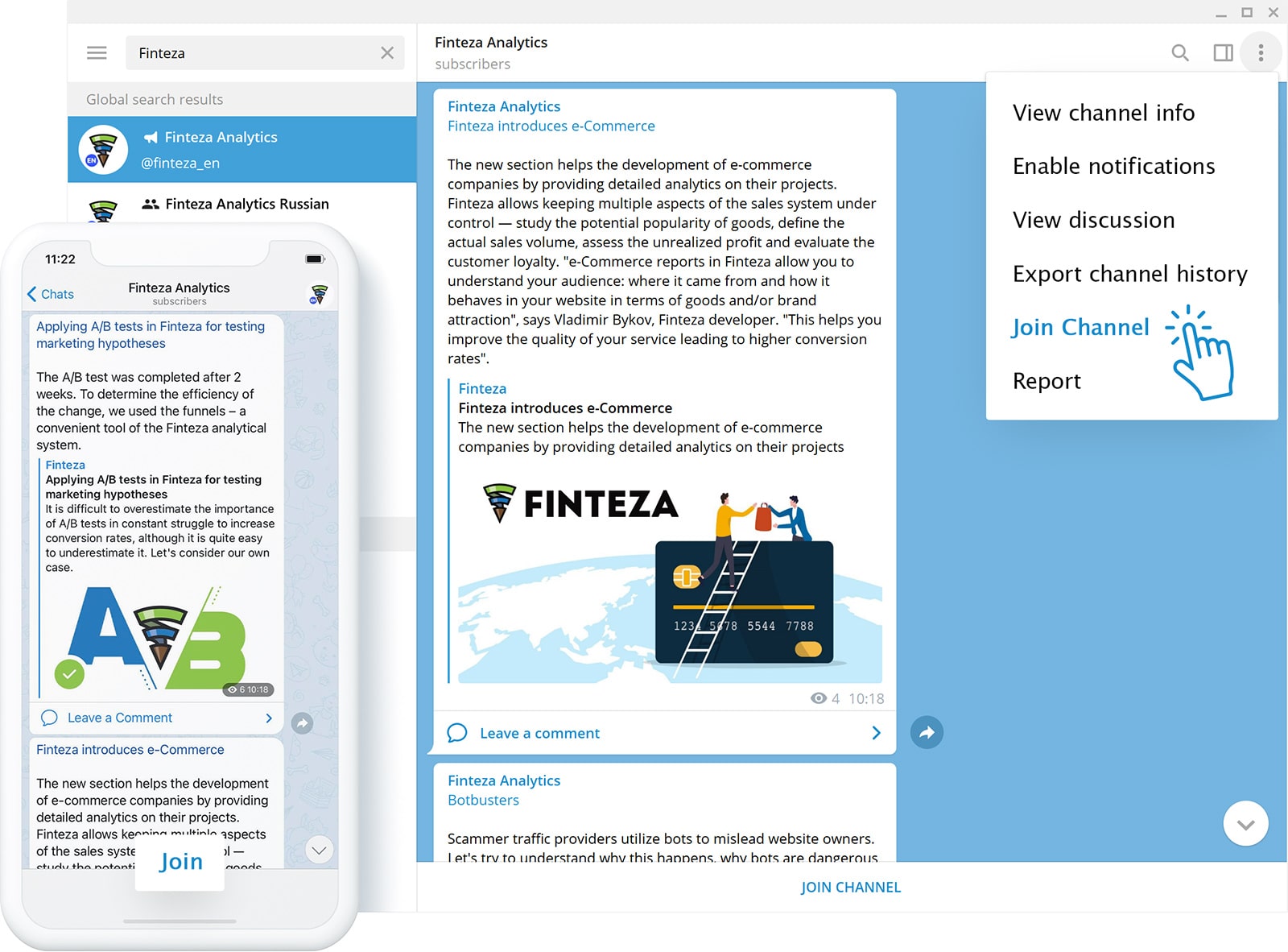 There you can find:

Detailed reviews of new Finteza features
Useful tips to get the most out of the service
Examples of real issues our system is able to solve
Tools to help you improve your ad budget efficiency
e-Commerce reports analysis
How to assess the traffic quality and detect bots on a website
Join us and stay tuned on the most important and interesting content. Follow the link or scan the QR code to subscribe.