Customer satisfaction - the key to increase the scale and wealth of any enterprise. If you can not meet their expectations, they quickly go to a competitor and is unlikely to come back.
To win the hearts of potential buyers and continually stay competitive, ask yourself these questions:
Who are my customers?
What are their dreams, desires and preferences?
What are the daily challenges they face?
How can I improve my products or services to better meet their needs?
Precise answers to these questions will help start and maintain a productive dialogue with their customers. Learn to not only listen, but also to hear, to delve into their problems and solve them quickly. Not simply create the illusion of caring, but also to take measures that reflect your sincere interest in the welfare of final consumers.
Entrepreneurs often find it difficult to ask customers the right questions, to analyze the responses and make meaningful conclusions. This article will help you break the ice and start to build a warm relationship with the target audience.
Why is it important to learn to work with client feedback
The best way to understand the needs of potential buyers - to ask them directly. Customers often are the best business consultants than the most skilled and educated marketers. In addition, they share their valuable advice for free. Without interacting with customers, you're missing information that could be useful for business development.
People tend to avoid negative emotions. But it is better to deal with dissatisfied customers and meet their needs, than to see those go to a competitor. Responding to the criticism in a positive way, we can significantly improve the quality of service and retain your audience.
Ignoring the negative reviews, you almost do dig its own grave. Offended customers can use social networking and word of mouth to ruin your reputation. You will lose your credibility and will be condemned as unfair the company. Hurry to apologize for their mistakes and inconvenience, offer free services or gifts in order to repair the damage.
Carefully working through customer reviews, responding to them quickly and friendly, you will save the chance to regain confidence and to prove that your actions were not malicious. People will be pleased to know that you are genuinely interested in their opinions and are willing to correct errors affect their shopping experience.
Here are the main ways to collect customer feedback, which will help you examine the target audience and increase the efficiency of their business.
1. Questionnaire on the order confirmation page
Shopping on your website should be easy and convenient. If users are making remarkable efforts to order some product or service, stumble on broken features and buttons, do not be surprised if they throw inchoate your shopping basket and go for the interests of their goods and services in a different location.
If customers still place an order, the interests of their shopping experience, ask them if they are faced with any obstacles on the way to the goal.
Your feedback form should contain multiple-choice questions and a field for additional comments. Do not make too long a questionnaire. Buyers do not usually stay tuned to the site after their primary mission accomplished.
2. feedback button
Most customers simply want to make a purchase and leave the site. The best way to get feedback from the user - to make contact with them quickly and burdensome.
Bright and attractive button with a compelling call-to-action can encourage people to stay with you a little longer, and to share their opinions about the usability, design and content of your site.
Place the icon "Leave a comment" in a prominent place, such as footer or sidebar.

3. The survey by e-mail
Use e-mail as an effective channel for receiving of feedback about the shopping experience of its customers. Polls can be devoted to any topic: from the descriptions and photographs of products in the catalog to the quality of the service desk.
It is recommended to interview every new customer within three to five days after placing the order. As for regular customers, do not write them after each purchase, so as not to seem intrusive and does not cause irritation.
Use surveys to address the following topics in dealing with customers:
Reasons for choosing your brand: competitive pricing, excellent customer support, free services and products, a simple ordering process, a high ranking in the search results, etc...
Strengths and weaknesses of your products or services: the cost, exclusivity, availability, quality, delivery time, etc...
Customer experience: site navigation, design, page load time, the availability of useful and relevant content, speed of processing orders, polite and helpful staff and customer support, etc...
Remember that in this case, your goal is not to sell more products, and to develop realistic expectations about the performance of your brand. It is normal to receive not only praise, but complaints. Do not be offended by the negative reviews. Instead, do your best to comfort the unhappy customers and to restore their confidence.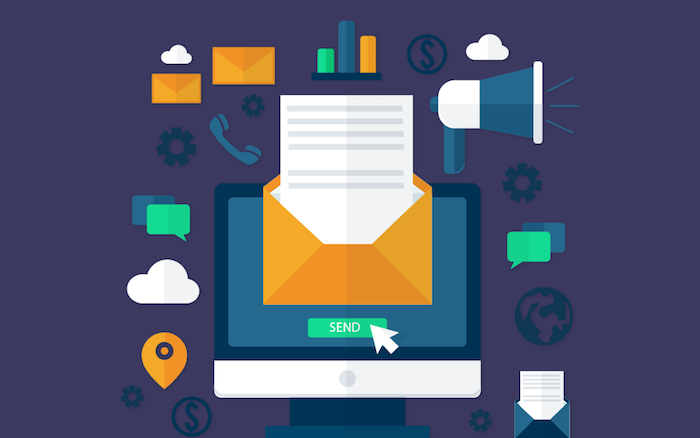 4. Calls
Phone call - perhaps the most personalized method of gathering customer feedback. Of course, instead of having to call all customers individually, it is much easier to send them all a letter template. But the results are worth the effort called around.
Personal call will make your customers feel special and increase their loyalty to the brand. You can ask the same questions as in the surveys by email. Determines the degree of satisfaction of curiosity and frustration interlocutor and respond accordingly.
Remember that phone calls are most effective for new customers. Your regular customers can get tired of them.
Call only during working hours and always ask whether the source is a dialogue. Be polite and patient. Do not ask too many questions with a swoop. Remember that you need this conversation more than the client, so respect their time.
To determine which methods of gathering customer feedback is most effective for each segment of the target audience, ask buyers to choose the preferred means of communication when placing orders online. So you will be able to initiate communication by telephone, instant messengers, email or online chat, knowing that users do not perceive your attention with bayonets.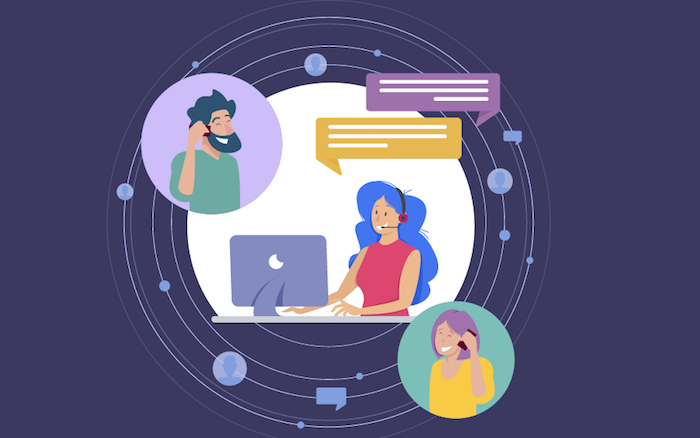 5. Incentives
Everyone loves gifts. Most people will be happy to fill in a questionnaire, or to speak with a sales representative by phone in exchange for bonuses, discounts, free consultation, product or service.
Encouraging customers gifts, you will benefit from them and express gratitude for their loyalty to your brand.
6. A pop-up window in a basket
The moment when a potential customer decides to keep the goods in a basket and leave your site - the time for action, and the last chance to change the negative to a positive opinion.
To find out the cause of failure, use the pop-up window with a short question, such as "Why did you decide to cancel the purchase?", More than one answer, and the field for detailed comments.
The following answers can provide:
When placing an order surfaced hidden fees and commissions.
It received a better offer from another brand.
Uncomfortable and long checkout process.
No suitable embodiment delivery, etc.
In addition, please provide contact information for customer support, so that your employees can maintain a disappointed customer and not let him get away.

7. Monitoring of social media
People use sites such as YouTube, Instagram, LinkedIn, Facebook and Twitter, to communicate with friends and family, have fun, relax, learn and shop. Take the trouble to find out what people are saying about your brand on these platforms. Then you can either support the approval of the wave, or control the disturbance.
There is no need to track your brand mentions by hand. Automate the process using such useful tools like HootSuite or HubSpot . In addition to evaluating their own image, with the help of these services can be monitored and the presence of competitors in the social networks.
If people complain about technical problems or bad user interface on your site to quickly react and solve the problem. It is vital not to let resentment customers spoiled the reputation of the brand. If discontent becomes viral, at some point you will find yourself unable to intercept all the negative comments.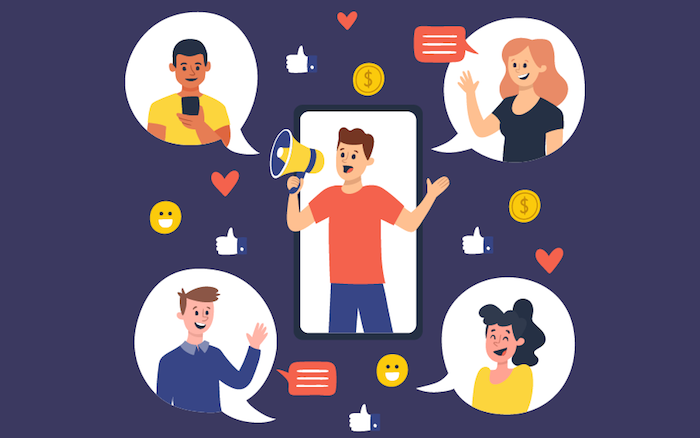 8. Online Community
Rather than follow any responses shared by your clients on a variety of platforms, combine them into a single channel. Create an online community where people can share shopping experience, interact with your brand and get advice. Run it on a thematic forum or a social network, the most suitable for your business.
Create an online community is quite simple. Much more difficult to allocate time and effort on maintenance. The most rational solution - hire a moderator who will initiate new discussions and monitor existing topics, publish fresh content and remove outdated information to answer users' questions and resolve disputes.
Online community will allow you to maintain a lively dialogue with potential customers, engage them to interact with your brand, build strong and lasting relationships.

9. Request for feedback after an online chat
Ask questions about the quality of customer support after online chats. Find out if the session has benefited, whether it helped solve the client's problem and led Whether your employee polite and respectful. After receiving a complaint, take steps to resolve the problem and restore customer confidence.

10. Monitoring mentions of the brand on the Internet
Feeling cheated or disappointed with the low quality of customer support, people rush to the forums, blogs, business directories and online communities to talk about negative experiences and warn other users.
If you do not want to dissatisfied customers tarnished your reputation, use programs like Google Alerts to identify and mitigate conflicts before they become rampant. You can also use these tools to track user reviews about their competitors.
How to use the collected responses
It is not enough to know how to ask the customer feedback. You should also learn how to use this valuable information wisely. It is important to carefully analyze client feedback to draw conclusions and make the necessary changes in the work processes. All these steps are critical to the success of your business.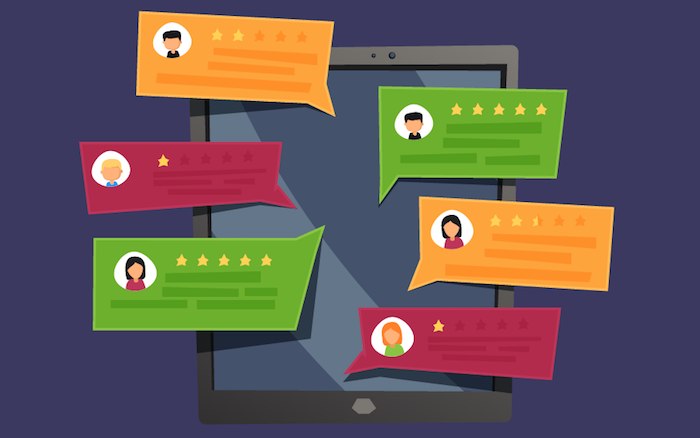 Analyze the feedback and distribute them among a team responsibility
Be patient and spend some time on a thorough analysis of the collected reviews. Divide them into categories. Ask the responsible executives (marketing, production team, customer support staff, etc.) to make changes that will improve the productivity of your company.
Give your colleagues the freedom of action. Let them decide which questions are most important and should be considered first. Solid practical experience will allow them to make the right decisions.
Use criticism to strengthen its brand
The criticism has not always harmful. Without exception, growing companies make mistakes. There is no magic formula that allows to achieve the ideal in miserable time. If you want to achieve outstanding results, be prepared to overcome obstacles and learn from their mistakes.
Even after many years of self-improvement and hard work in the industry, you can not expect that everyone will like your product or service. Well-established and popular brands also receive negative feedback from dissatisfied customers.
Do not ignore the claims of its target audience. Although some of them may be false or unfounded, the majority of reviews are based on real-life problems. Use the resulting criticism to become stronger and to improve the quality of service.
Start a conversation with each disgruntled customers with courteous and sincere apology. Say that you're sorry for the inconvenience and are ready to make every effort to remedy the situation.
Request more information to make an accurate picture of the problem and understand what it takes to fix the problem. Provide contact information so that users can contact the staff of your support.
The friendly response to the negative review shows your sincere desire to provide high-quality services and adapt their brand to meet customer needs.
Demonstrate positive reviews
Be the best reviews on the home page or in the special section. Members are aware that some companies publish biased recommendation, so make sure that your chosen feedback look natural.
Specify the name, title, company and city of each author, if the commentators will provide the data. Show that you really value the opinions of their customers and treat them as unique individuals.
Availability of good reviews from real users will prompt other buyers to share their impressions.
findings
If you want to create a stunning image for your brand, and build a strong relationship with the target audience, it is important to regularly collect and analyze customer feedback. Keep both positive comments and for reasoned criticism. Do not take negative comments personally. Treat them as a valuable opportunity to improve relations with customers.
Use the above tips to get feedback from your customers. Use the information gathered in their own interests, and watch as your audience and profits grow exponentially.