YouTube is testing a new format of video Shoppable TrueView for action.
As part of the test ecommerce-advertisers can display their products in TrueView for action ad formats.
When users click on the icon in the drop-down menu below the video will display a selection of products: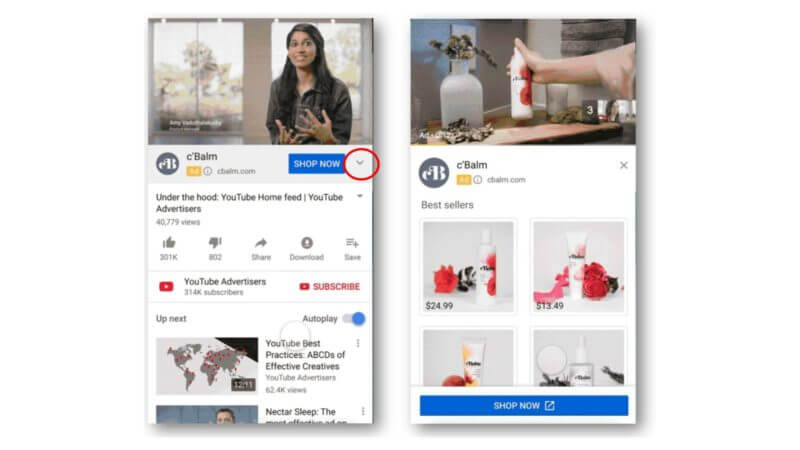 In fact, this test combines banner TrueView for action and product listings TrueView for shoppinng ads. To use the new format, you need to link your account to the Google Merchant Center to Google Ads account.
According to the YouTube, the last year the number of advertisers running TrueView for action format, grew by 260%.
Google also launched a new subtype of advertising campaigns - Video Action. These ads will appear in the film on the front page, video page and on Google partner sites.