On the Voice Global Conference, Google introduced several innovations related to the Voice Assistant Assistant. Among them - a new web-based tool the Actions Builder .
Actions Builder is an integrated development environment (IDE), which allows control data and gives the instruction to access the advanced debugging tools.
The new tool is built into the Actions Console, so that developers can now create, debug, test, run, and analyze the actions in one place.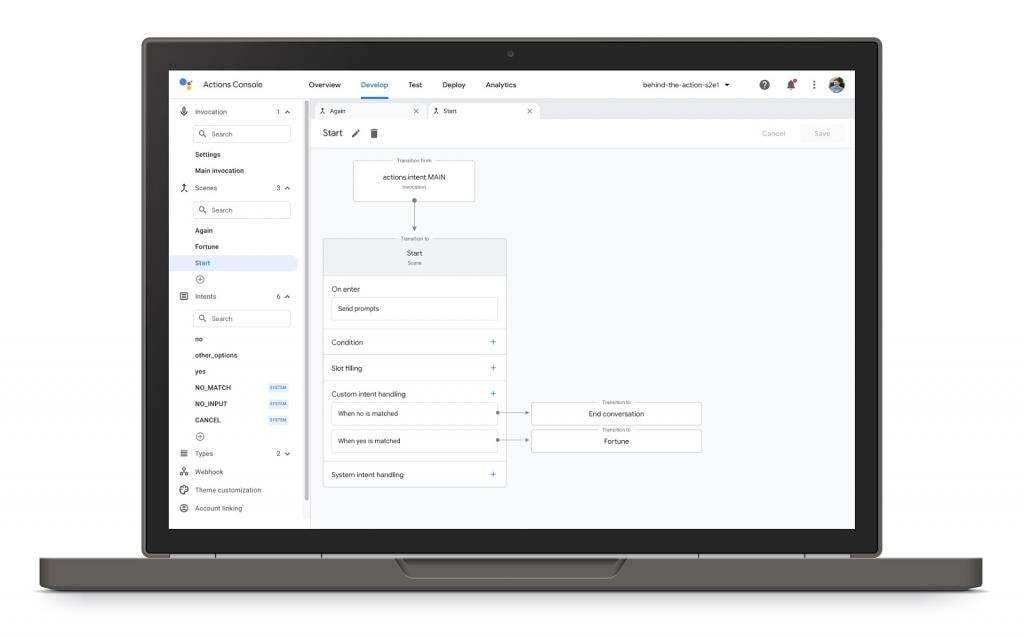 Another innovation due to the AMP. So, this summer AMP-article will be available on smart displays with Google Assistant.
In addition, the Google has introduced several changes that made the interaction with the voice assistant faster and more convenient, and also improved the accuracy of the responses to the requests.
According to Google, currently Assistant monthly used by more than 500 million people in 30 languages in 90 countries.