Google Ads introduced several new features for smart campaigns (Smart Campaigns) - solution focused on small business. Among them - the support for this type of campaign in a mobile application service promoted by pins on Google Maps and the ability to view information on the status of ads directly in the search results of Google.com.
Smart Campaigns Support for mobile application Google Ads
Now run a smart campaign can be from Google Ads application. At the moment, this feature is available in the United States, Canada, Australia, Great Britain, Italy, France, Spain, the Netherlands and Japan, but soon a list of countries will be expanded.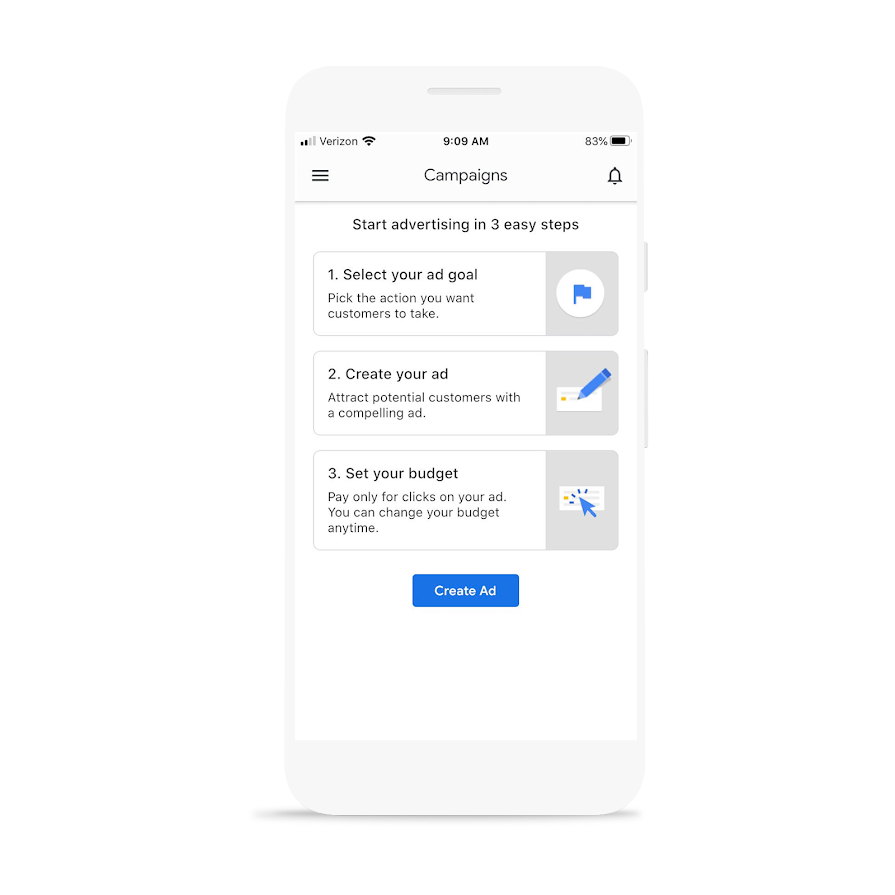 Download Google Ads app for Android here and for iOS - here .
Promoted pins on Google Maps
Each month, more than 1 billion people use Google Maps to see what is around them, to find a company or get directions.
Promoted pins on maps will help small businesses identify their businesses and services.
Until the end of September 2020 Google Ads will be no charge for clicks or sales calls received with Promoted pins.
Service has already begun the launch of Promoted Pins for advertisers with clever campaigns that have a profile on Google My Business. In the coming weeks, this function will be available for all customer service.
Information on the ads in Google search results. com
To facilitate entrepreneurs check the ad status, the developers have made reporting functions more accessible. Smart Campaigns now track the current status and effectiveness will be directly in Google search results.
To do this, you need to sign in to the Google Account that you used Google Ads, and perform a search for "my ad" or "Google Ads" into Google.com.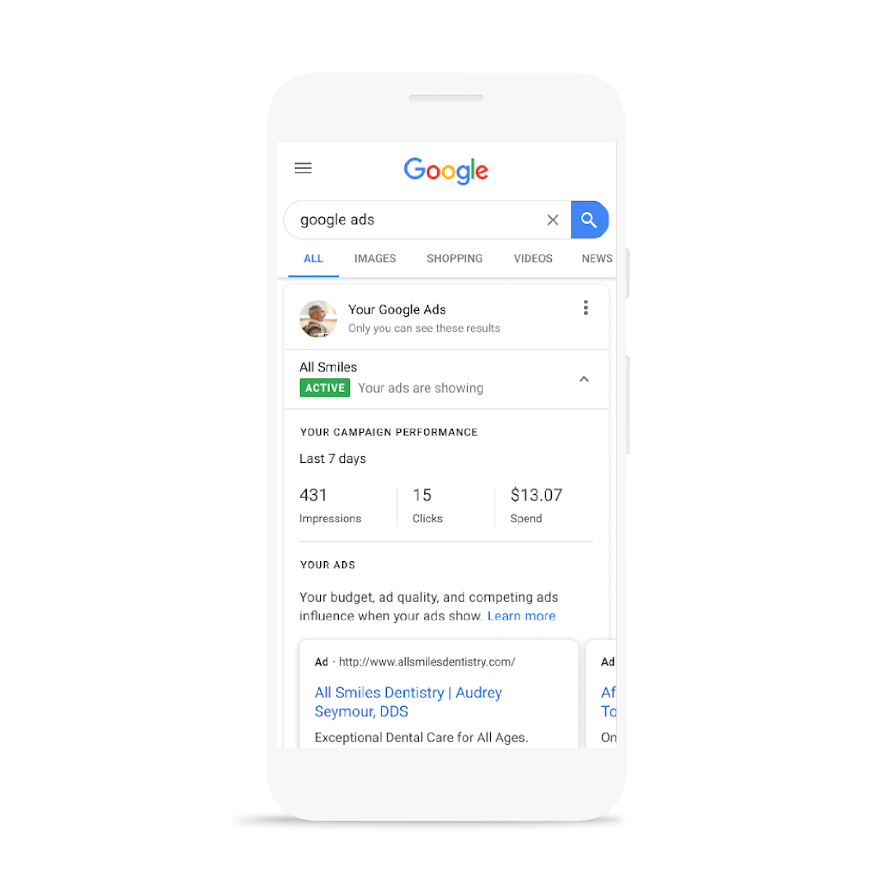 In the coming weeks, this function will be launched to all advertisers.
According to Google, a smart campaign are available in all 150 countries where Google Ads. All the necessary background information for working with them can be found on the page .