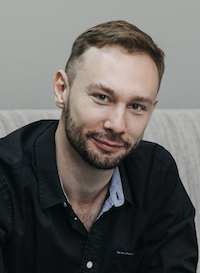 Author: Maxim SHishov, marketing, co-founder of the agency Stereomarketing
It so happened that in 2007 I as treasurer helped to rebuild the economy of the manufacturing company and later opened his agency just before the 2008 crisis. The agency I have saved, and in this article, gathered their experience and the experience of colleagues from the digital-agencies, how to rebuild the work in a crisis. Aside from the obvious recommendations, there is a non-obvious ways to reduce costs.

Crisis management
Optimization agency costs in the crisis boils down to, to get rid of all the expenses that are not profitable at the moment, and to minimize fixed costs (the cost is that you are, even when you do not get paid). It must be done quickly, because then it will be too late.
Ilya Iserson, the owner of the context of an advertising agency MOAB :
"When they say that the crisis - a time of opportunity, it is not fully true. This story consists of two parts. You do not have to die first, and then it will be a time of opportunity. Who should be the military field medicine. A man who is very likely to die from injuries, not just treat. And treat those who recover with a high probability. From all we should get rid of ballast as rigidly as possible. "
rent
Almost all agencies, especially large ones, have offices in the lease that are in quarantine now turned into a suitcase without a handle - and bear does not work and throw a pity. Since the emergency mode is not entered, it remains to negotiate with landlords and to convince them of the need to:
suspension of rent for the period of quarantine (but few of the landlords it will go);
reduction of rent for 2-3 months (more realistic option).
Arguments tenants are clear: "Let us better will pay 50%, and you will receive half of the income than you expel us, and then it will not be able to pass a few months the premises."
It is obvious choices, but now that you have a remote work experience, it makes sense to think about the future - whether you need general office, and if so, in what form? Most likely, your agency is now following occurs:
There are employees who can not stand udalenku. They need to communicate in person, they should by storm with the team, they can not sit all day at the computer, etc.
There are employees who do not mind udalenke, but there are no conditions for work: prevent the parents, the children, the dog and the neighbor with hammer.
And there are employees who are all excellent. Nobody distracts teambuilding and planning meetings, they have time to do more than in the office and do not spend time on the road.
That is why it may be beneficial to you and after the epidemic of the team leave for udalenke, and for those who hate udalenku, rent an office smaller and occasionally hold general meetings.
For example, the agency " Stereomarketing ", in which I was a co-founder, was initially enchanted by remote operation. We had a small office, where he was the backbone of the team and other employees to work remotely, and the majority of customers, we have also conducted remotely.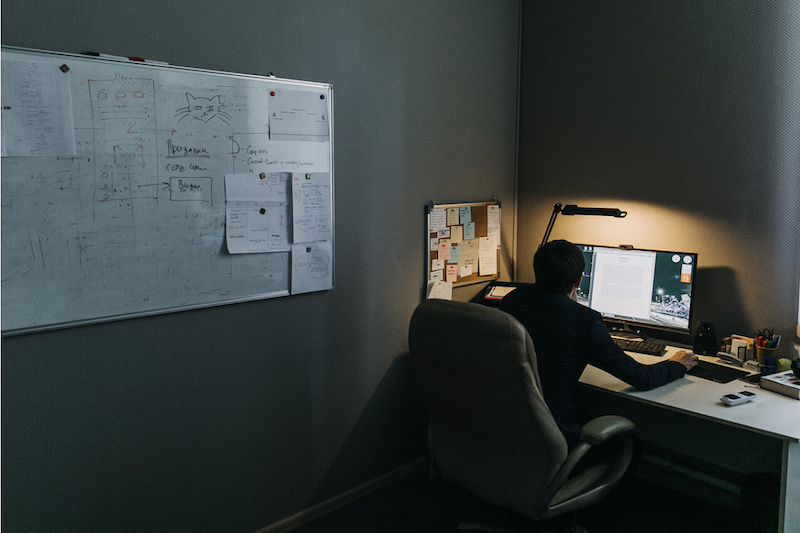 There is even an option when your staff a couple of days a week working in the client's office, which helps them to build strong relationships with customers.
Vladimir Davydov, co-founder of marketing group " complete set ":
"We used to tell clients:" From here you need this and this information, otherwise we can not work. " Information the client is not provided in the end we left and wondered: "How is it? Very well worked, the results were the same, why our services have refused? ". And it was the fact that the client or hated, that we want a lot from him, or he simply did not have time to collect the data for us. When we realized this, they began to pump the competence of our managers, so that they help customers to spend less time working with us. For example, we ask to allocate a table to a couple of times a week, our manager was working from a client's office - acquainted with people, answering questions, helping to gather information. All this is very strengthens the relationship. "
The current crisis - an excellent opportunity to rethink the role of the office in your company. If you find that you do not need or want is half a great opportunity to save not only in the moment, but in the long run.
Accounts receivable
Some advertising agencies working with clients on postpay. In normal times it is an acceptable practice, but when the economic situation is unstable, it becomes risky.
Alex Shtarev, CEO PromoPult :
"The risk that the client's business will die, and he will not have to pay big. So if you're thinking about how to go with customers to prepay as to gradually reduce the accounts receivable, you yourself greatly facilitate life in the future. "

If you can not switch to prepay, try to negotiate to ensure payment of works. Let it will not be one payment a month, and four payments each week.
Personnel costs
People - asset of any agency, but the main item of expenditure. Most agencies payroll costs fluctuate around 40-70% of revenue. When it comes to optimization of personnel costs, usually think of downsizing and leave without pay, but there are other ways to reduce this critical agency for an expense.
quickly dismiss
To reduce people, especially good people, trying for the head. So often pull up to the last one, in the hope that somehow it will get better. But if you realize that the real reasons for the improvement in the situation there, reduce people today - so you better do them and yourself.
Alla Gian-Sha, director of production company " Profi ":
"First, to save themselves, then the staff. It's like a mask in an airplane, first himself, then to the child. Do not waste resources on listening, persuasion, caulk someone holes, finding money for advance payments for undone work that also still no one ordered. Leave. Leave as soon as possible. If foreboding say that it is absolutely necessary, it is not foreboding - it's your mind. And you do not listen to it because it is terrible to fire people. Do not be afraid in the end everyone will find things to do, and would be in order. Except for you, if you become to delay the reduction of personnel. While you put off, will have time to spoil the relationship, so the tear quickly and on live, heal better. "

Negotiate lower wages
Try to negotiate with the employees of the temporary reduction of salary. As a rule, people understand that hard times have come for everyone to find a job is difficult, therefore, agree to the conditions of deterioration.
But if you do not want to undermine the morale, salary cuts should concern everyone, including senior staff and senior managers. Otherwise, the team has a conflict of justice, and instead direct the energy to solving business problems, the staff will sabotage the work.
Go to piecework payment
During the crisis, particularly dangerous fixed costs that you are, even if you have no income. Therefore it is better to rebuild the team under the management of specific projects - received project distributed among employees work and pay tied to the fulfillment of specific employee works. In addition, it makes clear what each employee is busy.
use the freelance
Another way to reduce costs, which will be useful not only in crisis, but also in the future - is the use of outsourcing and outsourcing performers who are registered as self-employed or IP. This allows the agency to significantly save on payroll taxes and not to pay compensation in case of termination of the contract.
Oksana Yevseyev, director of consulting company " bathyscaphe ":
"For more than three years, we attract foreign artists for projects in marketing and recruiting. This year we decided not to take on the staff of new employees. On the project work we will invite experts to the status of self-employed. Thereby optimizing personnel costs. "

Be strong
The crisis - it is an occasion to radically restructure the culture in the organization and gather around him only to those people who are willing to take more responsibility and to share with you the risks. It is an opportunity to give people more initiative and trust them to optimize business processes. Practice shows that the staff a lot of ideas about how to improve processes, save or increase sales.
Alla Gian-Sha, director of production company " Profi ":
"Saving those who agreed to stand side by side and share the risks. Identify those people simply. Talk about it with each employee and cease to pay out of pocket. Try to negotiate as follows: earned - first payment of expenses that remained divided. Not earned - silently working on. Ask each person to decide tomorrow whether he agrees to these terms. I assure you that many think will not need until tomorrow. Few people will remain, but it will be a totally different quality of employees and the degree of responsibility. "

Part as salvation
I'll tell you a story from personal experience, I saved accountants from dismissal in 2008. The company, which in a previous life, I worked as a chief accountant, halved output and half of Accountants was objectively necessary. But I felt sorry for them to fire, and I proposed that the leadership decision - open a separate business and take other companies to outsource accounting. The plan worked - we got a few firms have passed the crisis, and then returned to the staff of accountants, without losing valuable professionals. The Agency may use this strategy not only to sit out the crisis and create new promising areas.
Alexey Volkov, head in Digital.Tools :
"If we talk about the stamp, based on the achievements, it can be given a share of the business, or trends, to make his inner entrepreneur that he was interested in the development of your business as your own. For example, the agency conducts audits when taking advertising campaign tracking, but does not sell them separately. You can create under the direction of an ambitious employee who will sell these audits. "

Look at the crisis as an opportunity to turn the auxiliary units into independent business units that generate profit.
inefficient costs
If before automation was seen as a way to reduce costs and increase efficiency, the situation of the epidemic - it is also a way to stabilize the business and make it less dependent on the human factor.
Now there are many services that allow you to automate the processes of the agency. Small agencies are registered in IP form and running on the simplified tax system may, for example, to save on accounting, using an online accounting from Tinkoff Bank. To automate the more complex accounting, you can use online accounting "My job," or other services.
Digital-advertising agencies will be useful advertising automation system. They allow you to automatically:
allocate budgets in favor of more efficient advertising channels, as well as to prevent torsion and nedokrutov;
manage advertising rates;
track plan / actual promotional campaigns;
create customized reports, and upload them on schedule;
Exclude underperforming sites in YAN and MMR Google;
do UTM-marking;
checking broken links;
etc.
automation systems not only optimize your campaigns, but also the processes of the agency as a whole.

Tatiana Kostenkova, director of marketing automation platform Marilyn :
"One of the most labor-intensive processes in the agency - a reconciliation with customers. For each client needs to verify the data for each campaign across all advertising platforms and to agree how much money will be closed according to the documents. This painstaking work hate all the managers, because it is time-consuming and error leads to a penny that has to perevystavlyat whole package of documents. Manually in Excel financial closure may take several days. In Marilyn process is automated and takes place in three clicks. Automation frees up managers' time and use it much more valuable to the agency's way. For example, a manager can introduce customers with new features and platforms doprodavat customers with new tools. "

"Invisible" costs
Even a small agency acquires a variety of subtle costs that make life more comfortable. In addition to coffee and cookies in the office, usually different services such as Notion, to make handy notes or MindMeister, to draw mayndmepy, or even any software that does not work to earn money, but makes life easier and more enjoyable.
And although the objective is not something without which it is impossible to survive in a crisis of this software is psychologically difficult to refuse if:
already accustomed to work in it;
he is "usability" and "user Friendly";
and is worth a penny.
In this case it is useful to calculate how much it costs an annual subscription, as well as how much you pay for all optional services. For example, for a team of 10 people Notion will cost $ 960, and MindMeister - $ 150. That is just the savings on these two services will be more than 80,000 per year, and usually are recruited dozens of items of expenditure, without which one can live.
Even more difficult to observe costs that are "scattered" across multiple processes. For example, advertising agencies often spent on its own development, to support the integration of the API separately from each advertising platform. Or use many services automation, instead of using one system.

Andrey Bezrukov, COO of performance-agency Blondinka.Ru :
"The market is a lot of automation services that help automate some" pieces ": check broken links, set the bid management rules or customize the templates for automatic UTM-marking. Combining these "pieces" in the same system we get the illusion of low automation, but this approach does not work "vdolguyu". I IT-specialist, and before writing the code itself. So I know that the increase in the number of integration makes information system unstable, requires incremental costs to support the health and training of employees. Therefore, in the long term of 1-2 years, this approach is working, and then - generates problems and costs. "

Therefore, review your business processes, whether precisely to support them you need to pay the software and, if necessary, or can not find a cheaper counterpart? Or, if you have a patchwork of services, you can not use 1-2 system, who will assume their functionality?
The main conclusion
The hardest part of the crisis - is not only to make decisions quickly, but also to count as they haunt in 1-2 months or six months.
When I take a forced decision, always ask yourself the question: "If I will shorten this cost, or that person, how long hold out without them?". If the answer is - "a month, and then all", then I try to find a solution that will last longer. Ideally, restructure the work so that the business can continue to work at least a year. Practice shows that it usually succeeds.