What problems are solved sequentially analyst, what are the benefits and when to implement it - CEO Alexei Avdeyev Calltouch answers to the main questions of experts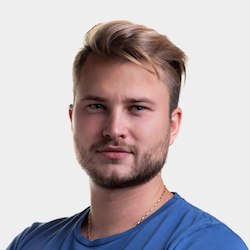 Calltouch - through system analysts, and kolltrekinga platform for advertising management. Service allows you to keep track of calls and other handling clients from different areas of advertising, identifying the most effective communication channels.
What is the main task of intelligence through?
To bring together all the available data of advertising platforms, CRM-systems and other marketing tools to build a website and data between cause and effect relationships. Through analytics makes it clear how much money was spent on advertising, and how many managed to earn with it. This makes it possible to draw conclusions about what advertising is effective, and which cost you money.
Does the use of analytics through guarantees profitability of advertising, whether to increase income and affects whether the conversion of the site?
By itself, penetrating the analyst can not influence the income or to guarantee the profitability of advertising, but can multiply to increase its effectiveness. This tool allows businesses to control marketing, allocate budgets wisely, improve the conversion of the site to generate more applications and, consequently, increase the company's profits.
Why is data from systems Yandex and Google is not enough?
Yandex and Google collect information only from the site and its advertising sites, to reduce them to one report accounts manually. Now imagine that you spend more budget on social media or other advertising channels. Is not it easier to automate the process and see the complete picture of ad impressions, budgets for it to target actions, transactions and ROI ?! Automatically collect data from all your existing sources in a single view to quickly, conveniently and efficiently - no need to download anything hands, and all information is displayed in a user-friendly reporting and visual dashboards.
Is it worth it to implement cross-cutting analyst, if I have a small company?
When even a small company advertising campaigns, there is a need to analyze their performance - you have to understand how much money is spent on the campaign and how much profit is gained in its wake. It is aided in this through-analyst - data from different reports are collected in a single window, where immediately clear which channels were effective.
Implement a through analytics expensive? Is it necessary to involve a third-party company or a qualified professional?
If the business uses the popular CRM (amoCRM, Bitriks24, retailCRM and others), the setting is carried out in a single click and for free.
For samopisnyh CRM has an API and vebhuki, using which you can configure integration with any CRM. In addition, there is the ability to download transactions through XLS, by analogy with the cost of advertising.
It should be understood that the system costs through analytics is suitable in cases where the business has at least two channels of promotion. As a rule, the introduction of the final system through analysts do not engage outside experts - to set up service can be quickly and independently.
How to configure pass-through analytics allowing for the sales funnel and business?
The main thing - to understand the sequence of actions and implement cross-cutting analyst stages. Setting of continuous analytics can be in three steps:
Integrate data from services Yandex, Google Ads, myTarget and social networks. This will help you understand how much you spend on attracting clients with each advertising channel.
Collect information about other costs. This includes SEO, media advertising and outdoor advertising. This will give a full understanding of the effectiveness of the advertising budget.
Integrate CRM. This step is necessary to understand exactly offset your investment in advertising - not all leads are drawn will be converted into transactions. Also, it will show a clear picture of your business - how much money you spend, how many earn, how well your sales.
After connecting through analytics system, full reports will be displayed in your account. They kastomiziruyutsya in accordance with the needs of a business - you can add your own calculated metrics, configure the filters from the sources, lidam and transactions. In particular, Calltouch personal account will allow to set up not only reports but also dashboards: You can add graphics, charts table, sales funnels and other widgets. For example, set up to display only data with contextual advertising. In addition, you can duplicate several funnels, filter them according to different information, and give each a unique name.
What is necessary for the correct operation through analytics?
Requires data collected from various channels mentioned above. You also need to mark out advertising campaigns utm-labels. With their help, you can find basic information about the transition source: number of campaigns, the type of advertising platform, for some keywords went customer with any ads.
As a cross-cutting analytics system helps to optimize and automate marketing, it helps to eliminate the human factor?
Quality service through analytics automatically collects together all the data from the sources used. Such a system allows you to eliminate the human factor and the error - no one makes a mistake with figures, collecting information in a single table. In addition, the expert does not have to switch between different services and tools - all located in a single interface.
What are the channels of communication with customers are recorded through analytics system?
It takes into account data on the channels through which are client handling: phone calls, e-mail, online chat, online forms.
As in analytics are recorded through offline area?
Full-through analytics includes data from all channels by which customers are monitored, including offline. It can be billboards, radio ads, booths at trade shows, banners, and other formats to specify a static number. In order to take into account all this information needs to be integrated with CRM and implementation kolltrekinga.

Whether it is necessary for the correct operation kolltreking through analytics system?
Until now, many customers prefer to call as a communication channel with the advertiser - this is why marketing must take into account the appeals received in this way. Kolltreking allows you to monitor the treatment of customers by phone and connects them with a particular source of advertising.
There are two types kolltrekinga - static and dynamic. In the first case, each advertising channel is assigned a different number. This kind of approach to track offline activities. With dynamic kolltrekinge each visitor site demonstrates a unique phone number of the company - it is automatically replaced by the system. This kind of approach to online advertising.
The tool is needed for a full analysis and a competent distribution of advertising budgets. It allows you to evaluate the effectiveness of the campaign down to a specific ad and monitor call-center performance.
With the help of analytics through I got information about Lida cost and conversion from a specific channel of communication. What can I do with this information, as it may help me in the future?
Decide on a budget. If Lida cost enough, you can increase the budget for this channel, so that it generate more leads. If the value is not satisfied, then you can try to optimize his or altogether disable the channel, not to spend money for nothing.
As will be developed through intelligence system in the future?
Soon most of the technical work of marketing experts will take on artificial intelligence. Already, he can convert calls into text controls stakes in contextual advertising, prozvanivatsya missed calls and more. This allows you to automate the marketing and release of the hands of experts for solving more creative tasks.