How to create new listings so that they fall into the need of users?
Eugene Syzrantsev, head of the agency kite , in his report on Optimization in 2019 described the categorical demand and about what listings it can be closed. That may include listings and how to accelerate their indexing, as well as some of the metrics and analysis.
Which search demand and what listings closes?
Categorical demand - are commercial requests without reference to specific entities (goods, books, real estate). For example, to buy a sofa, apartment rental, management books.
Listing - a list of the entities anything (goods, advertisements, books, tickets, services, etc.) of two or more, and not every item individually.
Results of search results can also be called listing. But it will be a listing of documents.

Types of listings:
"Classic" Listings
hubs Listings
Listings Landing
Editorial collections (with connection expert)
classical listings
"Classic" Listings - This listings with samples of entities, where the main part is occupied by a grid of goods, services, and so on. They should apply to categories, brands, filters on the characteristics as well as the site search results.
"Classic" listings may includes:
Basic things: title, description, h1 heading, bread crumbs, filters (not always), sorting, pagination, categories, subcategories menu.
List mesh something (mini cards). For example, the goods, services or announcements.
Additional units - added value to the issuance, for those who have already flipped through the net and could not find it in the response.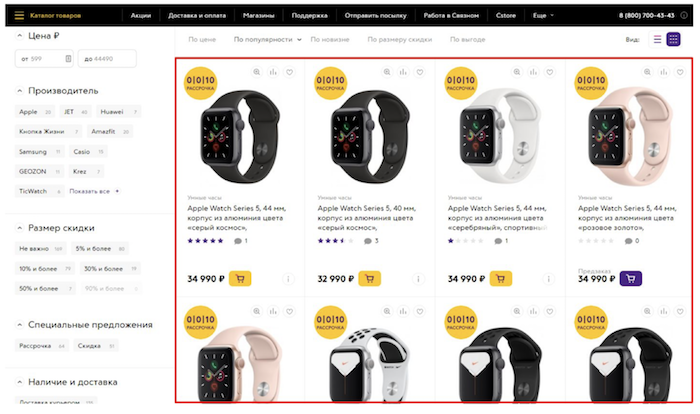 List mesh have to be relevant. Relevant response should not be the prerogative of the search engine. Very often, mistakes are made here that lead to various problems.
What is relevant for the listings:
Compliance grid intent goods (demand-needs) of h1
From at least three items in stock (exceptions prove the rule)
Completeness mini-cards in the grid
Regarding the last point - the completeness of the cards in the grid - is necessary to explain that the entry of keywords on a mini-cards necessary for SEO. Also on the card should be information about the delivery, prices, price ranges, ratings.
Do not forget about the so-called "triggers on greed" - badges for discounts, limited supply counter (the booking) stock bestsellers. It works very well not only in conversion, but also on the behavioral characteristics of the site.
Conclusion - tile or list should depend entirely on the user's intent and not on engine site, its design and web designer tastes. If the user is looking for furniture or lighting, first of all he should see a visual representation of the product, and only then its characteristics. If the user is looking for real estate, it will be important as the time characteristics - floor, number of rooms, yardage, conditions of purchase.
Where can I use the "classic" listing
For the categories and subcategories
Filter-characteristics (e.g., red, wood, etc.)
Sorting (for example, rent an apartment inexpensively)
Markers in search phrases: cheap / expensive, ranking / popular, news / stocks
For brands (not info page)
For reezultatov site search
For tags - combination of the above types with each other and unique requests (e.g., sorting + 2 + filter or filter the search result)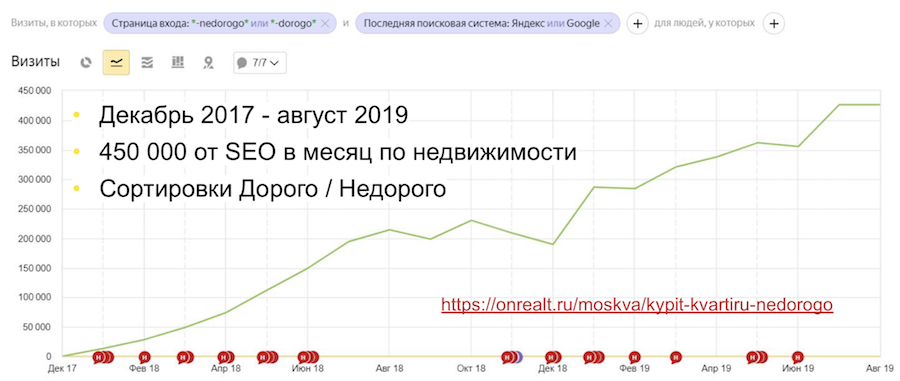 Additional units should create added value. When the user dolistal to pagination, it is very important to help him make the next step. Many do not realize what this place can be placed, if not SEO-text. The options are actually very much, for example:
Map objects
Perelinkovka (quick links and tags)

The neighboring listings
Listings at clarifying

Benefits;
Reviews

Evaluation of entries in the rotator

generated text
unique text
tables
Images
Best Deals / Bestsellers
discounts
Popular brands or models
Statistics

Infographics
historical data
Maximum-Minimum something
Number of offers
Etc.

Questions and answers
life hacking
video blocks
Blocks with announcements articles
Statistics in 2-3 sentences
Application Block - subscription or advice
Features category (see how it makes a 220-volt, Baden-Baden is not exactly about them)
Calculators
Terms of delivery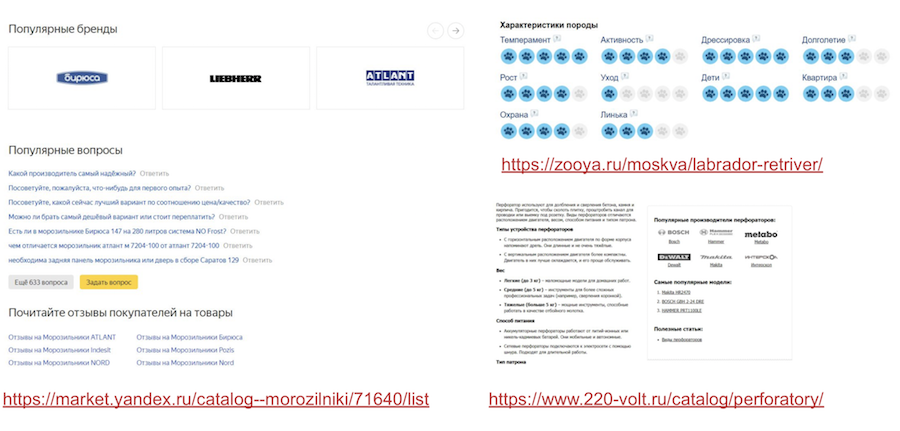 hubs Listings
Hubs Listings - Listings is the root partition. They can also be used for the main pages (in rare cases), and where similar and / or complex products (eg mattresses - in the grid, they will look depressingly monotonous).
Listings well hubs help narrow down the user's choice. On the example theme "Real Estate": on request [real estate in Moscow] is not necessary to throw out the entire grid to the user - with garages, commercial real estate, and so on. This it totally does not help.

Listings Landing
Listings Landing - it is a very rare type of listings in Russia, it is mainly used in theme hotels and tickets. Listings Landing effective when a full grid without specifying the intent is not to help the user.
They should be used for queries which can not be set without specifying the relevant response (eg, departure date or settlement), or where the grid results change too fast.
Blocks on the listings Landing substantially similar to the classic listing, but the first screen - is a filter for the transition to the first type with the choice of the specific characteristics / parameters (eg, city and date of arrival at the hotel).
Examples of requests that such listings may be used: real estate in Moscow, upholstered furniture, mattresses, laptops, smartphones.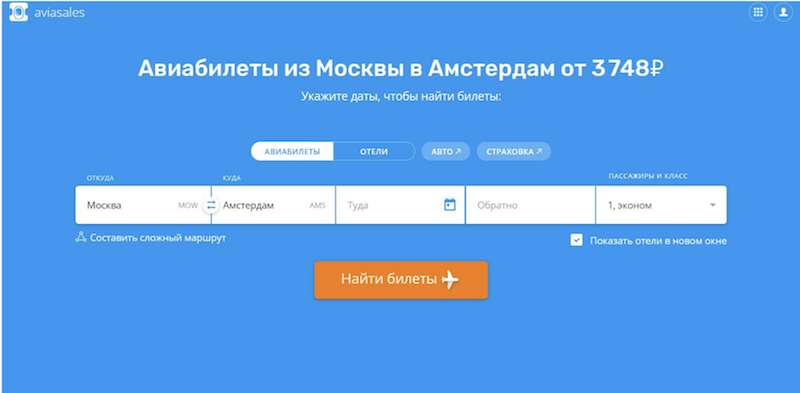 Editorial assignment (expert)
This type listings represents collections of entities with additional content and expert sample (on the verge of commerce and information).
They should be applied when limited sample automatic means impossible - for example, the query [books on management]. Expert selection of the content very easily and naturally bypass the classical listings to issue as a Yandex so and Google. This type listings is strongly recommended for those who have a very large range and it is difficult to understand.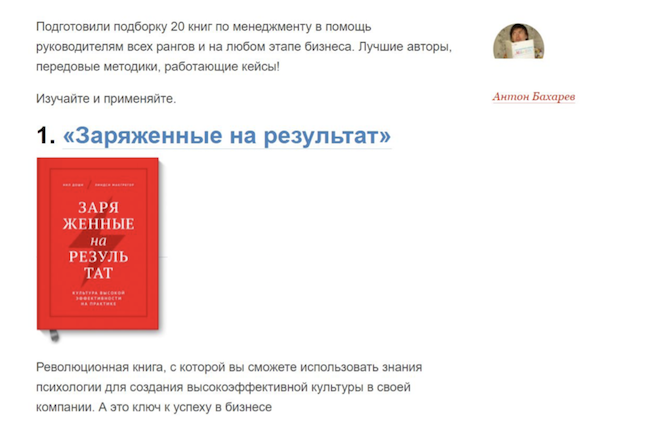 Summary:
It is important to appreciate that the people are looking for on your site, to properly assess the user's intent. Next, the entire search inquiry correctly divided by types of listings, do not forget to estimate how much it will cost.
Create listings worth some investment of time / money, so be sure to calculate how much it will cost implementation, and how you intend to get from it. For example, a good editorial content tend to be quite expensive.
It is also important to consider that the competitors are usually copied a lot from each other and do not always think in this case the real needs of users. We recommend watching the competitors are not in their product range, and on its business model. For example, if you book by subscription - watch movies on a subscription.
How to monitor and improve the indexing
There are several simple and very effective rules:
Do not bother to 10,000 pages without regular updates
Do not people need - no need to search engines
Constantly thinking of ways to reduce the index page PS no search demand, rather than trying to add them
If you remove the pages from the index, are not in demand - a position at the site will only improve.
Case indexing OnRealt.ru site
The site is about ads and renting real estate OnRealt.ru we were able to bring it to the 8 th place in the category Real Estate in Yandex and a half years.


What we did:
<Meta name = "robots" content = "noindex, follow" /> all the cards, leaving only the index listings (feature theme - categorical demand prevails over the card)
Automatic relinking all listings together - we made sure that each listing were internal links, and they were built automatically (this is the topic of a separate report)
Active work with Yandex.Webmaster because of "insufficient quality" - as a result of significantly improved the filtering ads to not display openly spamny content, low-quality pages for indexing the number dropped to 3%
200 OK to listings from 3 adverts - we do not pay to index, because they are not popular with users, and therefore PS
And of course, all the results would have been impossible without the correct technicals:
404 listings without ads
Less than 0.1% error in the volume of> 3,000,000 pages
High speed primary loading pages
Current sitemap.xml
Analysis of internal behavioral metrics and their improvement
There are many tools for analysis:
Yandex Webmaster, Google Search Console
Yandex Metrics, Google Analytics
Topvisor.com, Pixel Tuls, serpstat.com, ahrefs.com, keys.so, SEO CRM, seowork.ru
and many others.
It is difficult to tell which ones are most effective. However, our experience shows that the maximum efficiency can be obtained in conjunction with the data from the service together with the help of Google Data Studio or PowerBi.
What can be obtained in this way, it is not just the graphics - this new data and new possibilities that can significantly improve the results. qualitatively different decisions can be made on the basis of these data, rather than based on the data of a single analytical service.
In addition, it is very significantly saves time and allows you to build custom reports for each project individually.