Application for Me Lovina launched a fundamentally new feature: user can invite to the meeting the person they want, even if they have not yet communicated.
A new feature - it is an opportunity to attract the attention of the person whose profile like at first sight. It is enough to choose a place and a date of the options, for example, go to the restaurant on Friday, a weekend stroll or ride a scooter in the afternoon.
A user who has offered to meet, see profile invited as soon as open section with acquaintances. If he agrees, the details of dates can be discussed in the chat.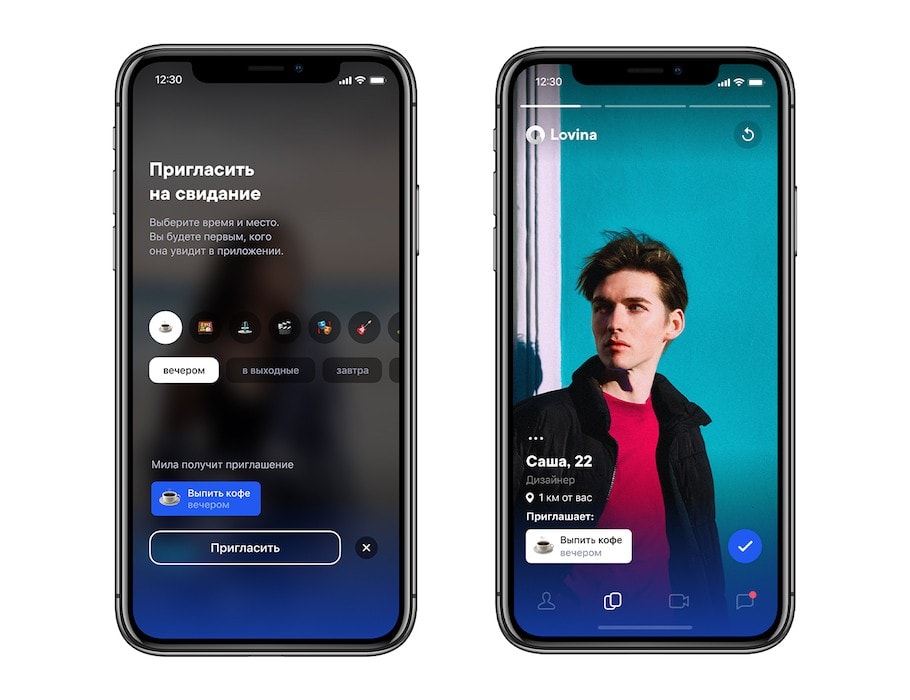 The function provides additional appointments: to use it, you need to pay a "coin", which costs between 35 rubles. In June Lovina users receive 3 "coin" once a day, just for opening the app - so the project team decided to keep the audience in an effort to meet and arrange a romantic encounter.
Travelers, as well as all other features Lovina, available with the new mini-application VKontakte. It opens directly into the VK and does not take up space on your phone.
Vladimir Makhov, Lovina head:

"In Lovina for more than a million users every day they put each other hundreds of thousands of likes. People like to get to know each other with pomoschyuvideo: it helps to convey emotion, and immediately see if a companion cozy. Each active user Lovina met in the application of at least five people. We understand that after isolation even more want to communicate - so run the function dates, which is not in other popular new dating projects. Hopefully, thanks to her more people will find pleasant companions and have a good time. "
Recall app for dating on VKontakte Lovina, appeared in September 2019. Its main advantage - the ability to accurately understand whether there is sympathy for the other party, with the help of video stories and video calls.