Mail.ru Group to enter the services will be through a single VK Connect account. It was created based on VKontakte technology, but it can be used without a profile in the social network.
Due VK Connect does not have to remember dozens of passwords, it will be easier to manage data across applications and sites, and enhanced security settings will increase the level of information protection.
Already a single account is working in the Delivery Club service applications and voice aid Maroussia. To authorize them, enough of a touch - just select the input through VK Connect. Soon a single account together key services Mail.ru Group ecosystems: mail Mail.ru, Sitimobil, Yulu and others. In the future it is planned to connect to the service and external partners.
VK Connect combines all settings in a single personal account account, so that users will be more convenient and easier:
Compile and update information about themselves

Pay for goods and services

Manage Paid Subscriptions
Control data security and access to services

Personal account VKontakte is already available, and will also appear in other services, where there is an entrance through a single account.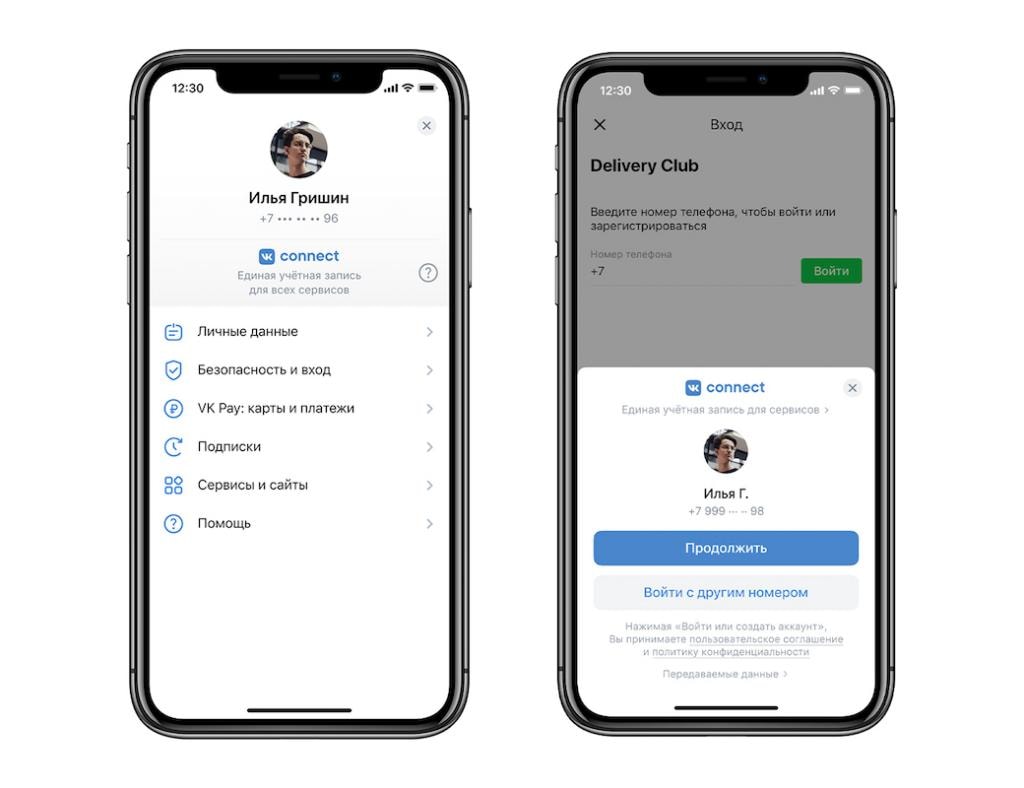 Andrew Rogozov, CEO VKontakte:
"For the first time we have added input to external websites through VKontakte back in 2010. Today it is one of the key ways of authentication on most resources in RuNet to 35 million users. VK Connect brings our technology to the next level. We are moving beyond VKontakte and combined with the other services platform Mail.ru Group, to make the process of authorization as much as possible comfortable and safe for the majority of users Runet. "
VK Connect is one of the key elements of the VK SuperAppKit - a set of development tools, which brings together services VKontakte and Mail.ru Group in a single ecosystem. In addition VK Connect it also includes other fundamental projects: a platform for developers the VK Apps, the Mini , the loyalty program Sombo , Maroussi voice technology and payment system the VK the Pay .