In the Google Maps Platform includes several new features to customize Google Maps. Now it will be even easier to adapt them to different business needs, and to use individual card settings for different sites and applications.
Among the major innovations - the cloud support for Google Maps styles that allow you to create, configure, and manage card style using Google Cloud Console.
This innovation has three important advantages: an improved process of customization, simplified management and the accelerated introduction of test versions and new features.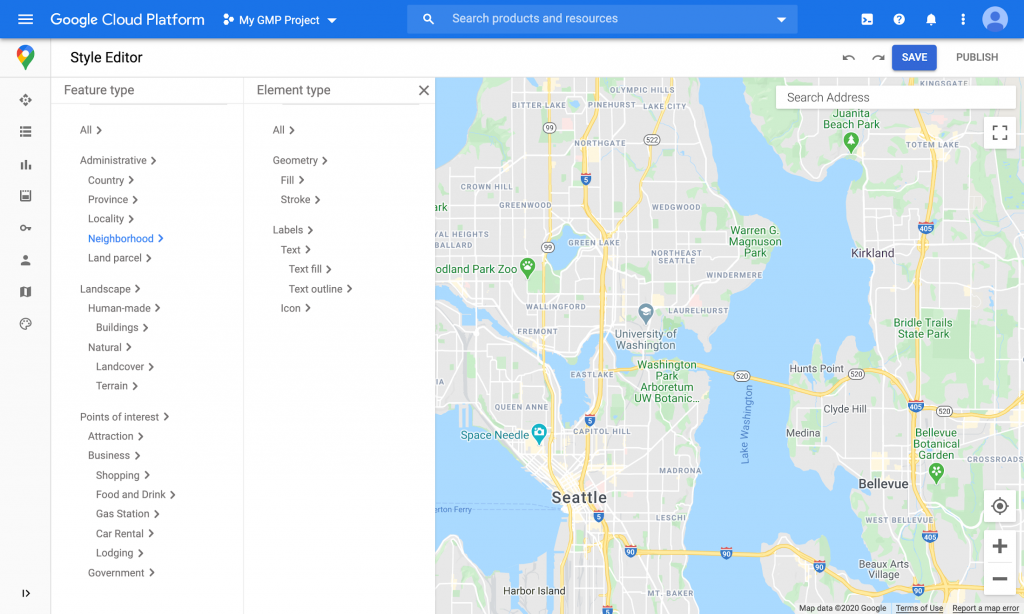 Google also added vector maps in the JavaScript API and the management of conflicts of markers on the map for JavaScript, iOS, and Android. Markers are no longer in conflict with each other and do not compete with others their marks.
Make customized cards even more informative and will help filtration business objects and a new feature Local Context.
Now users can not only see nearby attractions and restaurants, but also to familiarize users with reviews, photos and prices, as well as build your itinerary directly on your site or app.
Implement Local Context is possible with just a few lines of code in just a couple of days.
Learn more about these innovations can be found in the Google blog .