Google has made several changes to the user interface Meet videoconferencing service. They were designed to make remote meetings more like personal.
Tiled mode for presentations
Earlier this year, Google Meet appeared tiled view mode ( "Mosaic"), the choice of which you can see up to 16 video conference participants on one screen. Now developers have updated the template so that users can see the other participants even during the presentation view.
In the updated UI when a slide presentation occupy most of the screen, and the most active participants are displayed in the sidebar or at the bottom.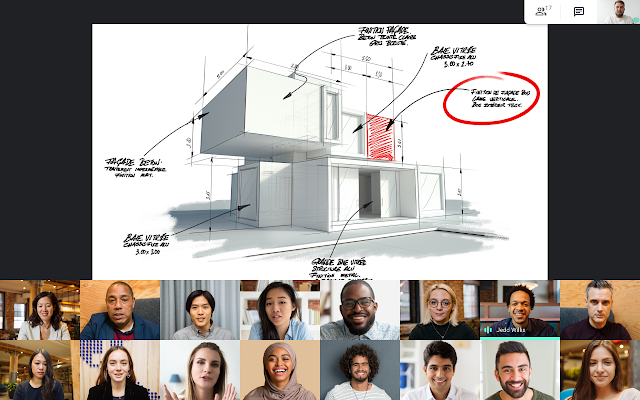 Also, now when choosing a mosaic mode, it will automatically be saved as a preferred and will be used by default for all new meetings.
For more information about viewing modes can be found in Help Google Meet.
The developers have also made some small improvements in the interface meetings to better use of screen space.
These updates have already been launched for all users of Google Meet, including the G Suite customers and users with a personal Google Account.
Recall that in April, Google Meet service is now available for all users. Prior to that he was open only to clients G Suite.
In May, Google Meet crossed the mark of 50 million units.