Facebook added in the search results for the individual needs of the new pieces of information, similar to the panel of knowledge at Google, with data from Wikipedia.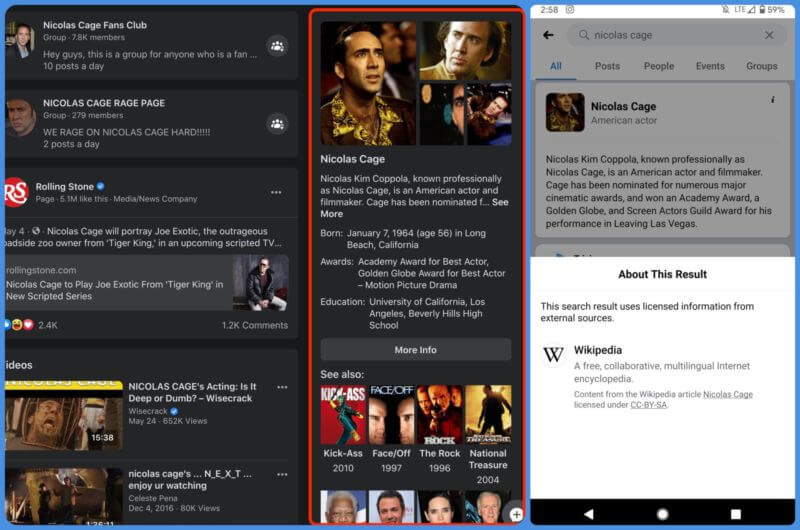 As with Google, these blocks can be displayed for both celebrities and other entities. In the example below - Results for "Parks and Recreation":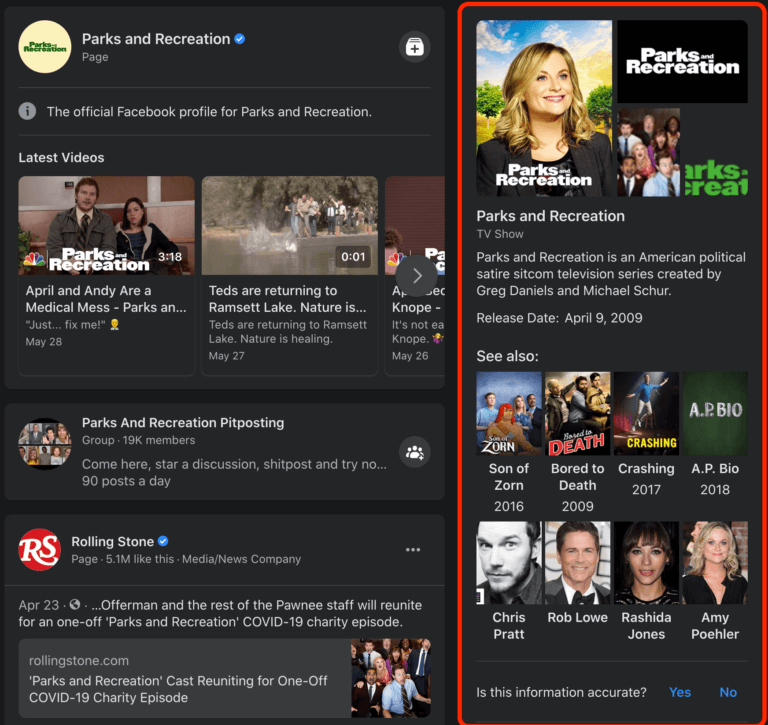 By clicking on the link inside the unit returns search results on Facebook to these requests.
According to the data of Social Media Today, at the moment it does not run, and limited testing. But in which countries it is carried out, is still unknown.