In The Video Direct's an opportunity to upload their own video into the editor, on the basis of which it is possible to create unique creatives.
You can now, for example, to remove a brief overview of the goods on a smartphone or take appropriate video Photo and Video Constructor to add a catchy text and audio message.
Also, the designer has a new interface with elements grouped by scenes for easy work with individual staff. In each scene, you can upload your picture, video and add the text to a different title to appear at the right moment.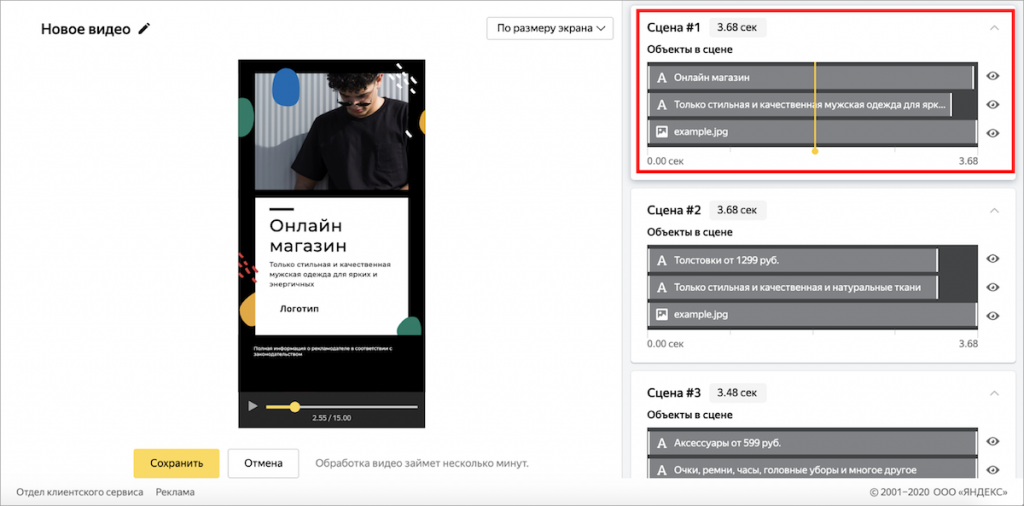 Save time in the video processing unit can help with common elements. It is possible to edit repetitive at all stages of the elements: audio, logo, and legal information.
Recall The Video appeared in the directives March. The tool helps advertisers to create selling commercials. Until now, the designer was only possible to create videos based on the template library.