The advertising account VKontakte table a new column, "Thumbnail" with the image or icon ads.
Preview displays all the default ads, but you can disable it in the settings.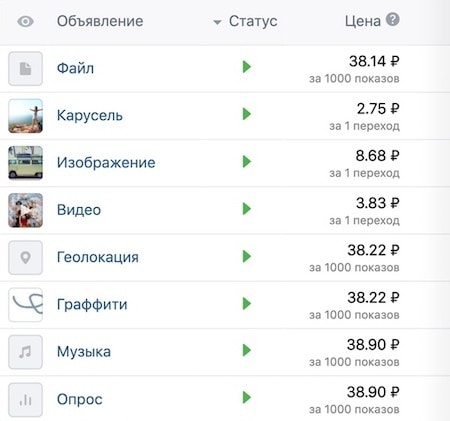 According to the developers, in the future we plan to show the full implementation of the preview when you hover.
If a thumbnail is not there at the old ads, simply refresh the page.
Recall earlier in the week VKontakte appeared targeting listeners of music. Now the organizers will be able to easily find people who are interested in the upcoming concert, and budding musicians can submit their work to fans of the genre.