VKontakte is investing one billion rubles in its new service with short vertical video and AR-special effects "Clips".
The budget will go to the production of unique content in collaboration with partners, to promote the entire section, and video creators themselves, as well as the monetization program for authors.

The Company will enter into exclusive contracts with prominent producers of video content: the authors, film studios, prodakshenami and TV channels - negotiations have been ongoing. Users are waiting for the premiere, which will only be seen in the "clips" as well as formats created specifically for the service.

VKontakte is also working on a platform and mechanics program monetizatsiidlya authors clips. They will be able to earn on his work, and the conditions will be one of the best on the market.

In addition, part of the budget is intended for marketing tasks. VKontakte plans to actively promote the section, so that users do not miss the opportunity to try their hand at creating video content, as well as to know where they can always find fascinating video and have a good time. In this platform will help novice and experienced authors deal with the new service tools and search for the first audience, as well as process the feedback and expand the opportunities section if necessary.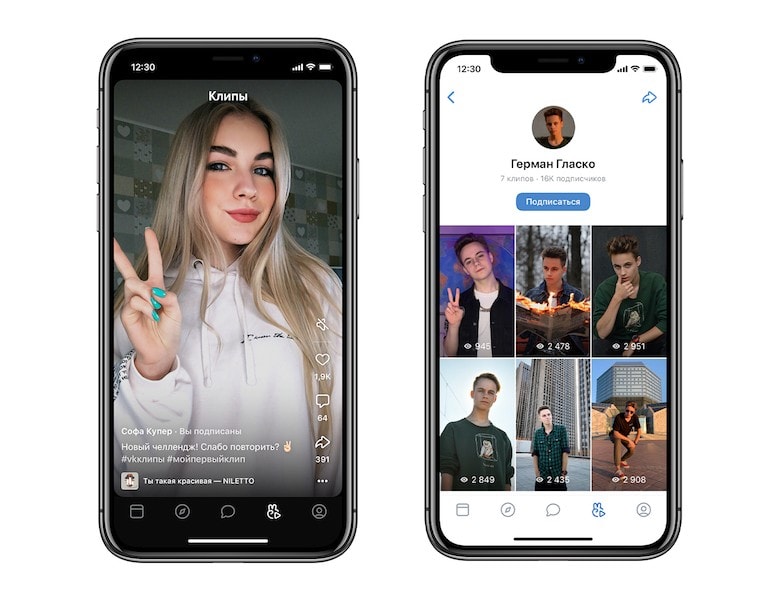 Alexander Kruglov, Deputy CEO for Strategy and Development VKontakte business:
"We believe that video as the type of content will be increasingly in demand, and we want to lead in that direction. Therefore, we are willing to invest in the "Clips" - large-scale project VK, in which we believe. The primary content and work on promotion section will provide a "clip" a strong start and will quickly become a favorite service users. "
Recall "Clips" - a belt with short vertical video on a variety of topics: from entertainment to education. On the first day after the start , when the area was available for only 40% of the audience VK application clips are interested in 8 million users and collected more than 110 million views.