Social network Facebook is testing a new set of tools that allow business pages Mailing send marketing via Facebook platform.
A new section called «Marketing Emails». In it, companies can not only create and send newsletters, but also to monitor their effectiveness.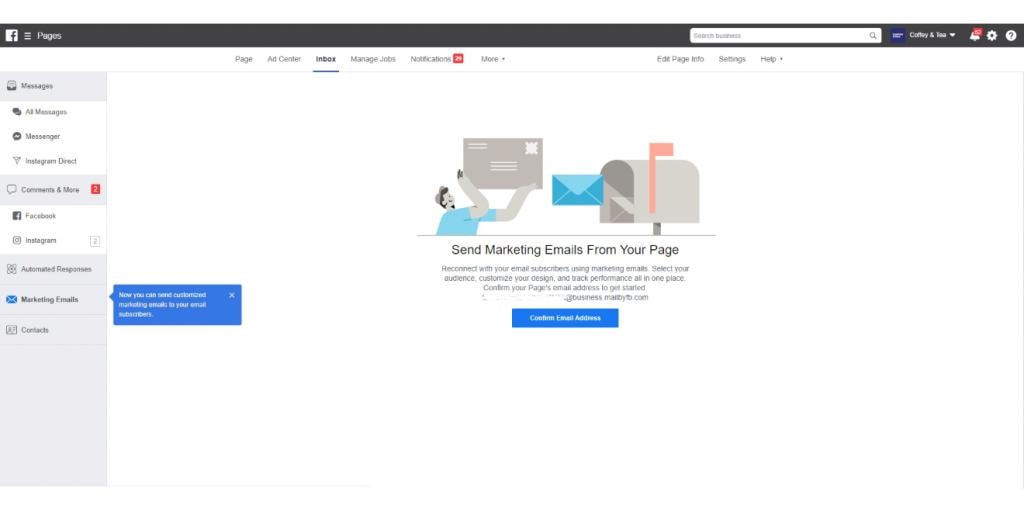 The fact that Facebook is testing a new feature, it became known at the beginning of this month. Information about this appeared in the Twitter:
The commentary Adweek company confirmed the testing:
"We are testing a new email-marketing tools with a small number of companies to help them inform customers more effectively about the changes in their services and operations."
The purpose of testing - to understand how these tools are useful to users and businesses before taking the decision to extend the run of this functionality.