For many companies, holiday revenue is a substantial share of the total retail sales. People spend large sums on gifts, decorations, and food on the eve of Valentine's Day, Christmas, New Year, Easter and other important dates.
Entrepreneurs wishing to earn well over the festive period, should spend some time and effort on building a well-planned marketing campaign, the adaptation of existing advertising channels and activities for temporary needs of customers looking for the perfect gifts for friends and relatives.
Do not miss a great chance to attract new customers and to break sales records. This article presents a simple 6-step strategy for effective marketing during the holidays.
1. Give solemn your site
Create a positive mood and atmosphere of celebration.
Your holiday marketing campaign should be remembered, relate not only to posts in social networks and sections with special offers, but each page of your site. Everywhere bumping into the festive content , visitors will experience a greater interest in your offerings.
Create an emotional context for all elements of the site, including footers, headlines, calls to action, and so on. Festive mood will build a strong bond between users and your brand.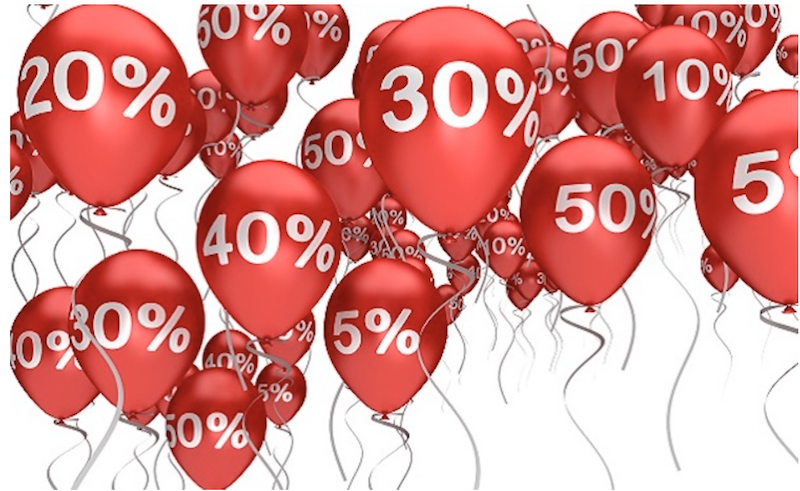 Attack holiday discounts
If you are offering holiday discounts, make sure that the first thing that customers see on your site. As a rule, people are not too patient. They want to get the most important information right away, do not disperse attention to secondary content.
Once a potential customer visits your site, attack it the best offers to instantly grab attention and keep him from going to competitors.
2. Send out holiday letter
Despite the growing number of applications, instant messengers, many people continue to use email for business and informal communication. Your customers are looking forward to emails with special offers, are eager to learn about the pre-holiday discounts that will help them save money.
Use eye-catching designs and beautiful pictures, to effectively present their shares. Key figures (price, percentage discount) should be large and easily visible.
Be brief. Nobody wants to read a long text, so he opened to easier and more accurate.
Encourage loyal customers
Many entrepreneurs dream to hook new customers during the holidays. However, we should not forget those who helped you build your business to this - loyal regular customers. Write them a special letter to thank you for your cooperation, make a small but nice gift, make them feel special and have an incentive to visit your site more often.
Knowing of limits
Do not be too pushy. Persistence repels people. Remember that you are not the only one who publishes public posts on Facebook and sends out the colorful pictures by e-mail.
Hundreds of brands have high expectations for the holiday season, and some remind his audience of special offers four times a week. This is too much. If you have created a well-planned strategy and attractive content, the two requests a week is more than enough.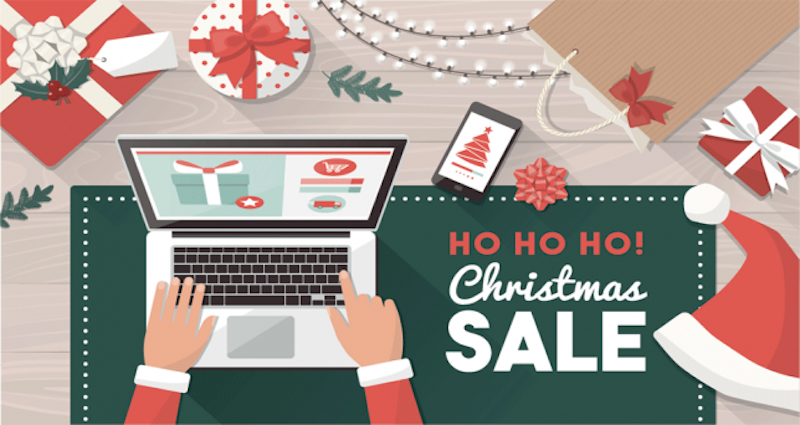 Ideas for holiday letters
While these ideas may seem a little jaded, they really work. Many people are waiting for e-mails urging them to do holiday shopping and enjoy generous discounts.
So, five business ideas for your email campaign:
Discounts for early birds: encourage people to buy gifts in advance, offer attractive discounts, valid for a limited period of time.
Special price for online orders: offer your customers to shop in comfort, without leaving the house, and enjoy additional discounts.
Promo Code: personalize your messages, providing an exclusive coupon code.
Last chance: create a sense of haste and stimulate customers to place orders, before it is too late. Notify extreme date when they can take advantage of promotional offers.
Greeting card: send the last email before the holiday. This should be a simple message with a beautiful design.
Last holiday letter serves two purposes:
It lays the foundation of long-term relationships with your customers.
Encourages buyers to choose your online store at the last minute.
3. Use the power of social media
Proper use of social media is crucial to the success of your marketing campaign.
Create an account on Facebook, Twitter and similar sites where your potential customers can relax, play, and communicate with loved ones.
Make attractive offers, and create a warm festive atmosphere. Encourage users to put huskies, repost publication with bright pictures and inspiring phrases. Come up with a special hashtag and give gifts to its use.
Also note on Instagram and Pinterest. The holiday period is important to focus on visual content. People are looking for handmade gifts, interesting ideas of decoration and tableware, greeting cards and more.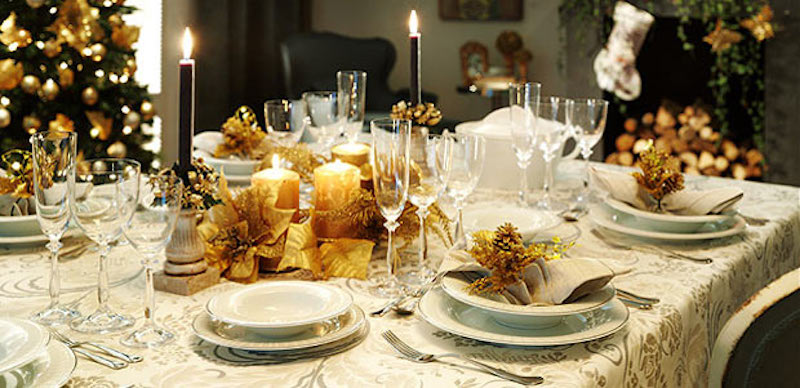 Do not just show your product. Create an image prepodnosyaschy it in all the festive splendor. And do not forget to add a link to your site to each picture!
If you offer professional services, LinkedIn will also be very useful. Companies involved in e-commerce, it is necessary to consider the possibility of promotions on the trading floors and offer discounts to customers ordering multiple services at once.
4. Hold contests
Competition - a great tool for social interaction, entertaining your customers in the holidays, appealing to their gambling and offering additional gifts.
Arranging photo contest, do not give all the credit to one or several winners. Choose the best photos and create special post on a blog or a full page dedicated to the holiday. Participants will be delighted to see their work among the favorites, even if they do not occupy the first place.
Festive contests greatly increase traffic and user activity, as well as increase the conversion, they are effective for major brands as well as for niche companies.
5. Offer gift ideas at the last minute
Some people are put off holiday shopping until the last moment. Refer to the procrastinators who still need a gift, the day before the holiday. Thus, you provide them with invaluable help, relieve them from stress and confusion associated with the inability to find a suitable product.
Use phrases like "What to buy for the New Year for a moment before the fight chimes?" in their reports how common triggers, attention belated audience.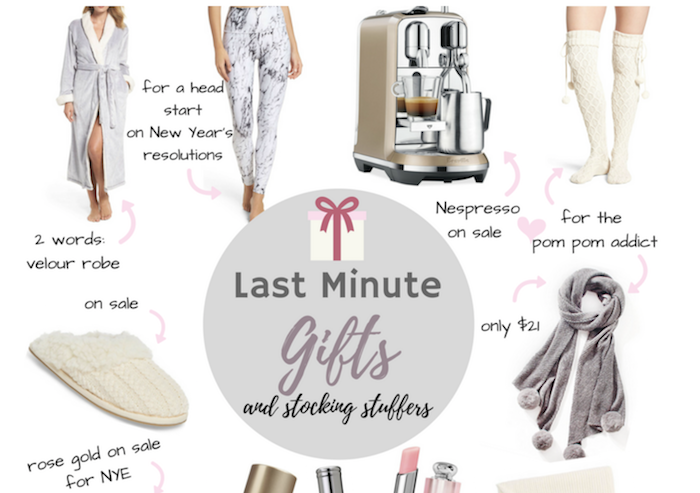 6. Start the festive PPC campaign
Do not limit the promotion of the brand of the existing clientele. Let new customers know about your business and become his faithful followers.
It is important to be in the area of attention of people interested in your services during the holiday period. Configure a new audience through Google ads. Use catchy phrases that will help expand your business.
There are no clear rules about that, when standing start PPC (Pay Per Click) campaign. Run it at any time before the holidays or use a classic theme of Advent, to offer new products every day.
If you have an online store on Amazon's , a great place to implement your PPC strategy. This platform offers ready-made solutions (Sponsored Products and Sponsored Brands), so you do not even have to strain to come up with effective PPC approach. Just use all available resources and watch as your clientele grows.
Summary
Competing brands will shoot hundreds of tempting offers over the festive period. It is important to keep up with them, to develop a vivid and memorable advertising campaign that helps you stand out from the crowd and pull on a solid share of buyers.
Prepare sleighs in summer. Start to improve your marketing strategy in advance, in time to connect to the festive fuss and to work with the target audience closely. Use festive atmosphere to attract new customers, increase sales and promote your business!